Hi everyone,

We made the 20 tooth white sprocket that goes with the TETRIX tank treads. Again, these weren't in the kit of parts, and since they're part of our robot design, we decided to just make them in ProE. Click the preview below to download. (: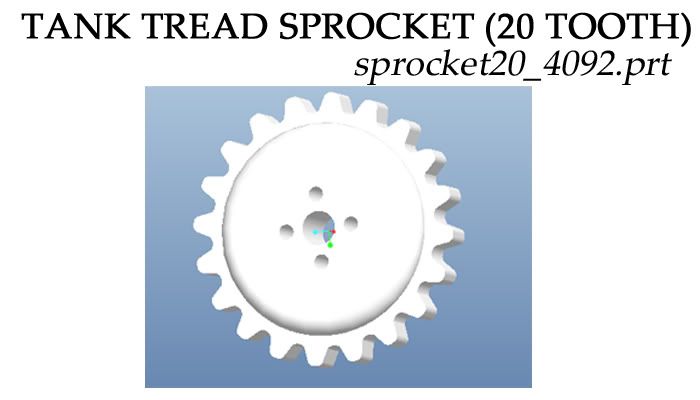 Also, if you want to see the other unofficial CAD models we've made, click here to go to our main site's CAD model page.

Hope you guys had a good Christmas and New Year's!